Are you tired of having your precious photos being stored on your computer collecting digital dust?
Have you ever worried that
your digital or paper photos are just being stored and nothing is ever done with them?
your precious memories are not being looked at and you just store them with 1,000s of other photos on your digital hard drive? (YES, let's speak of being overwhelmed!)
nobody will remember a special photo from a wonderful day if you do not write down where it was and when it happened?
your children will forget their childhood because they will never ever take a look at your taken photos again?
Then Digidesignresort is YOUR PLACE TO BE.
Our mission is to help you turn your valuable digital memories into art!
What others say about Digidesignresort
Valerie P. from Miami, Florida:
With your wonderful tutorials I finally got started in Digital Scrapbooking and I can tell you: I'm hooked!!! I cannot get enough from it because I can finally use my photos for every day products such as a coffee mug. I created one with a picture of my beautiful little son, decorated it with some of your wonderful elements I can use over and over again and – it's my favorite coffee mug I use every day!

Claire T. from Herault, France
I've had SO many photos that I was nearly afraid to take more. I thought: For what? They are sitting on my hard drive and nobody will ever look at them again but they fill up my hard drive quickly. Then I stumbled over Digidesignresort! To say the least – I'm addicted! Over the last three months I've created 2 photo books with my digital scrapbooking layouts. Finally my digital memories are back into my cupboard and anyone visiting us can enjoy them!
Why I have a Business with my Mum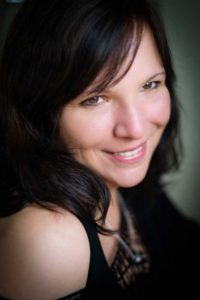 My name is Monja and together with my Mum Angelika I own Digidesignresort, a site I started already in 2008. Whew, yes, it has been a long time and we came a long way, that's for sure.  I accidently stumbled over digital scrapbooking when my grandma died in 2000. It was the worst time in my life and the first time ever I experienced such a loss. It totally threw me out of everything and the only thing I actually wanted was preserving what I had from her. Each picture, her bag, blanket – everything was so valuable because she was gone. And with these things, that is what I believed, I could keep her alive
Years later the bags and blankets are long gone but the pictures still keep her alive. They are around me every day, they are on my desk where I use them as a desk pad and in little photo frames just everywhere it seems. While things are used up one day, pictures are not if they are stored on our hard drives. If you have a backup strategy handy, you'll never lose them and they will always be with you but it is even better when they do not collect digital dust but you can surround yourself with them.
Do you finally want to use your digital memories and have them "with you"?
Then you are at the right place!
I've studied photography at the University of Dortmund. When studying arts it was my major and I always loved it. During my studies, I swear, in our fridge we had more traditional films (yes, you need to keep them cool) than food. You could hardly find me without my camera. Today it got easier. I have my mobile with me all the time. But my love for photography is still there. And one day my Mum said "Why don't you "make" something from all your digital photos?" Can't you create a coffee mug for me or a nice photo book or a key chain? Being creative herself, we figured something quickly and my Mum joined me at Digidesignresort. We both work here full-time now and LOVE it! If you want to learn more about our small company please go here.
YES, I was hooked ever since. My home is now full of memories I created myself. There are not just photo frames everywhere but also "REAL" things – mouse pads, desk pads, glasses, my key ring, and I even made beautiful bed-linen for my bedroom. I couldn't find anything which suited the colors I had chosen.
I know it may sound hard to scrapbook, journal, hand letter, draw or paint digitally – you need to master an image editing program (to say the least) and all that stuff, but hey, that's what we are here for!
We help you to make digital scrapbooking, journaling, hand lettering, drawing and painting as well as designing your own digital goods EASY and you can start totally free.
If you subscribe to our newsletter you get a free digital scrapbooking kit (actually a graphic set with elements and textures) and a ton more free goods from our store, free step by step tutorials, coupons and more freebies!