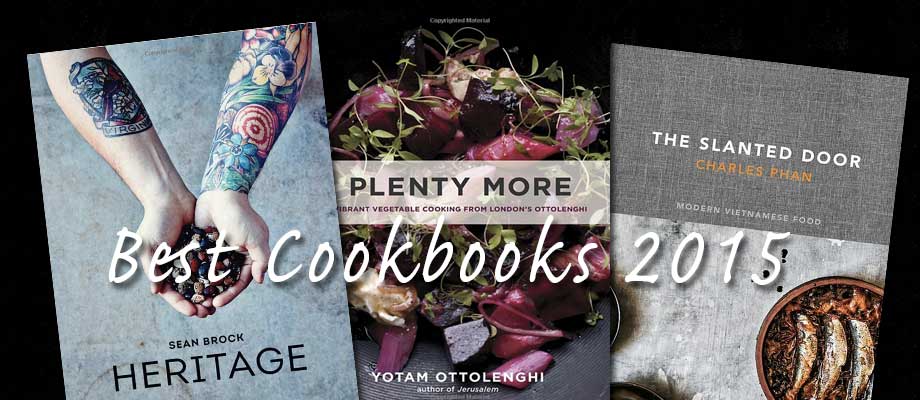 Just the thought that today is your marketing day and that you are going to the supermarket or grocery store any time soon, and you're automatically having an anxiety attack. This often happens when preparing meals gives you a hard time figuring out what to cook for dinner the whole week, right? It can be such a struggle to sift through all your regular choice dishes that it takes longer thinking what to cook than cooking itself. Well, you can be smarter this year by learning a new recipe or two. But why limit yourself to a few when you can make an effort and experiment in your kitchen with the help, of course, of a new cookbook. The good news is, we've made life a little bit easier for you by recommending these awesome finds from Amazon.com's Best Cookbooks of 2014 :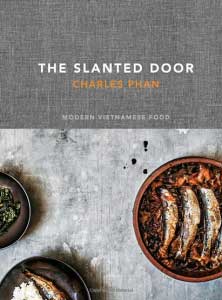 Leading the cookbook race pack is Charles Phan's The Slanted Door: Modern Vietnamese Food, who is regarded as chef and restaurateur par excellance. This book was inspired by the success of his restaurant, The Slanted Door, which was launched in 1995 in San Francisco, California that serves modern day Vietnamese cuisines. Finally Asian food lovers can look forward to reproducing some of the restaurant's popular dishes with this guide along with some inside accounts of how Mr. Phan has captured the heart of diners in and out of San Francisco Bay Area. Home cooking will never be the same again when you take a piece of this book's world-class recipes into your own dining table at home.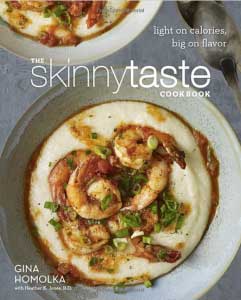 From the famous blog Skinnytaste by Gina Homolka, comes exciting recipes that are delicious, easy to prepare and surely low on calorie content. Featuring an array of dishes that weight conscious food lovers are going to be delighted to indulge. The cookbook includes 25 all time favourite recipes and 125 new dishes, that's a total of 150 food fare to relish on without feeling any guilt at all. Can you imagine a lip smacking Cheesy and Creamy fettuccine Alfredo that comes with only 420 calories each serving? Or how about the sweet tooths' favourite Double Chocolate Chip Walnut Cookies which are equally satisfying without the excessive sugar and fatty butter? All those and more other delightful dishes are featured in The Skinnytaste Cookbook which, by the way, is available in hard cover and kindle format.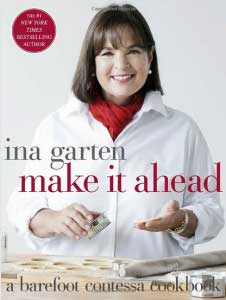 This cookbook is a sure treasured resource for those who love to hold dinners and parties. Make plans, prepare and even cook ahead of time so that you'll have spare time to make yourself look relaxed and stress-free on a frantic event such as your very own birthday dinner! Get the most ingenious ideas with step by step methods on how you can come up with great dishes in advance with Ina Garten's tried and tested techniques. Known as the Barefoot Contessa in the Culinary field, Ina Garten has thoughtfully prepared a spread of recipes that covers every life occasion, from a simple family meal to the momentous Thanksgiving party. You'll be excited to try out recipes of aperitifs, soups, pot pies, cakes and even drinks to go with your meal. What you will really like about this cookbook are the amazing pictures that shows how you can plate and serve the dishes to your family and guests. That alone will help boost your confidence in the kitchen and enjoy your party's feast even more.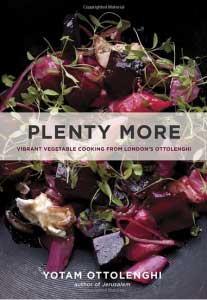 For the vegetarian foodies out there, you'll be greatly pleased to play around your kitchen with 150 more vegetarian dishes from Celebrity Chef Yotam Ottolenghi. Widely known in London for his bestselling cookbook called Plenty, Ottolenghi now comes with a follow-up publication to showcase how to make savoury dishes out of vegetables from salad greens to main courses to toothsome desserts. Learn more about the secrets of cooking veggies and getting out the exquisite flavours using a variety of spices in all the meatless recipes in this book. Some of the promising recipes in Plenty More include Globe Artichoke and Mozzarella with Candied Lemon, Roasted Figs with Pomegranate Molasses and Orange Zesd, and Cauliflower Cake.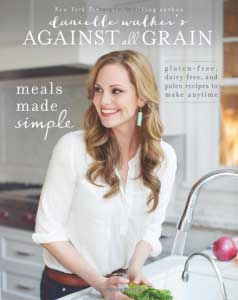 Here's the thing if you have been suffering from auto-immune disease like the cookbook's author, Danielle Walker or is allergic to gluten or simply would like to go all out for the famous Paleo Diet. With such inspiring story of how a promising lady turned her own suffering due to a medical condition into a success story by modifying her food intake and sharing every bit of that in her blog, you can be sure that the recipes in this cookbook are certified effective. In Danielle's blog, Against All Grain, most of those who avoid grains found the answer to achieving satisfaction in their meals by preparing carefully thought of and flavourful meals. Anybody who is on a diet regimen would agree that the main reason for breaking it is the lack of variety or choice in their meal. Well, you can plan ahead up to 8 weeks of meal calendar, that's really helpful most especially to busy moms with someone who has allergies or on a strict diet in the family. You can also save time and effort in your grocery shopping since each recipe comes with a shopping list so that you won't be missing any ingredient by accident. In addition, the cookbook provides in depth information on a meal's contents and what could be the best substitute for certain ingredients like eggs,nuts, flour and other allergens.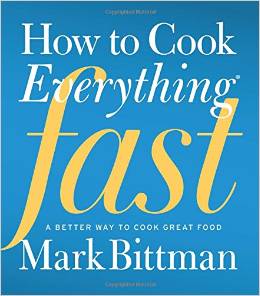 Mark Bittman makes everything about cooking fast and easy with his latest cookbook. A seasoned food writer and a regular contributor to the New York Times, Mr. Bittman takes the centre stage once again with How to Cook Everything Fast: A Better Way to Cook Great Food as he showed how easy it is to prepare, cook and complete a meal in as little as 4 steps to follow. What's interesting about the meals here is that you can also use the same recipe but with different variations the next time around like the one for Fast Chicken Parm. Like any other cookbook, we can all learn a couple or more of techniques to speed up the cooking process by multi-tasking. Just because a meal has been cook too quickly it doesn't mean that it should lack flavour or texture. You'll be glad to know that you can monitor your own pace by referring to the cooking time as advised by recipe. Pittman, further enhanced his teachings by adding some notes that are unusually valuable like tips on making shortcuts when cooking, etc. If food pairing is your weakness, you'll find more wonderful recommendations from the author on what's best to serve to accompany the meals in the recipe.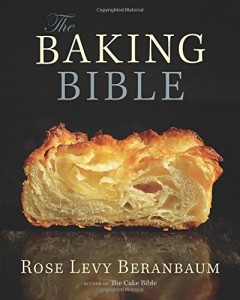 If cakes, pies, tarts, cookies and breads are your thing, then there's no reason why you won't get The Baking Bible to serve as your go-to reference. Known in the culinary world as a meticulous cook, Rose Levy Beranbaum shares this time a handful of techniques and of course recipes that any baking enthusiast will appreciate. While some recipes included in this book include those that have already appeared in her past cookbooks (The Cake Bible and The Bread Bible), you'll be glad to see them again if you already bought copies of them and be happier if this is your first Beranbaum cookbook as they only prove how these recipes are well-loved all over the world. Most people who've read Rose's work were inspired to have a go on her recipes simply because of her scientific approach (like calling for accurate measurement, scrupulous cooking steps and masterful techniques). You'll love to hear all sorts of expert advice and tricks like how to cut your cheesecakes with a floss or how to make chocolate chip cookies more mouth watering with the help of brown butter. So much to learn from and enjoy, if you've got a sweet tooth or a family that take pleasure in anything home-baked.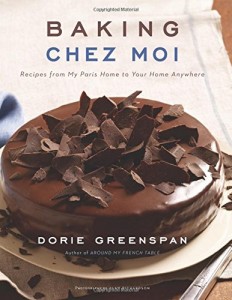 Growing up in a home where everything is cooked by a stay at home mom is a blessing, but what if you need to prepare something gourmet like a french Apple Kuchen? With very limited vocabulary when it comes to French Cooking, Baking Chez Moi: Recipes from My Paris Home to Your Home Anywhere will take your culinary expertise to a whole new level. Learn about different French desserts and how were they made in either the traditional or contemporary way. You'll also familiarise yourself with the fruits in season in France as well as different chocolate varieties. Just like you have taken the flight to France yourself, you will experience getting immersed into the French food culture while reading through the cookbook. Dorie Greenspan will also amaze you with non-popular classic French desserts such as puff pastries, macarons, galletes and eclairs) that will surely impress your family and friends. Make an impression on how knowledgeable you are with French pastries just like you were born and raised in Paris.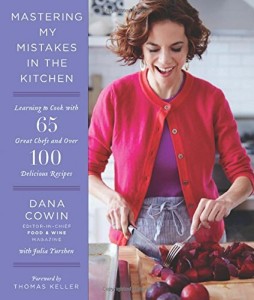 Wow! Mastering My Mistakes in the Kitchen: Learning to Cook with 65 Great Chefs and Over 100 Delicious Recipes is just like the smorgasbaord version of cookbooks. With a large mixture of many different meals to cook and prepare all put together by Dana Cowin, readers are treated to a whole new perspective on cooking. For people who are afraid to fail in the kitchen, Dana serves as an inspiration by encouraging and teaching how to bounce back from a kitchen disaster. Since then and up until now, Ms. Cowin's love for cooking is triggered by every mistake, spills and burns just like any other aspiring cook. You'll get to relate with her witty stories and confessions on her every adventure or misadventures. Now that her secrets are out, you can avoid whatever bloopers she had already done while she was training to cook. With the wonderful contributions from 65 professional chefs, you'll never be afraid to experiment plus you'll surely get better at cooking.
10. Heritage – by Sean Brock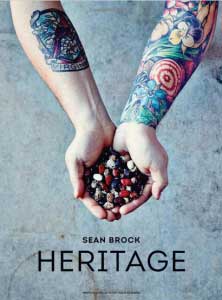 Feeling nostalgic when it comes to cooking? Let Sean Brock, the feisty Chef, take you to a traditional tour of well loved meals from the South. Experience the rustic ambience of southern taste as Chef Sean defines what Southern Cooking is all about. You will fall in love with the images of how traditional roasted ducks and short ribs are presented to the dinner table all with the lovely sides to go with a meat dish. The cookbook is not just for meat lovers, take note, as every type of dish possible has been covered: meat, seafood, vegetable, grain, beverage and even desserts. Brock even bothered to share where he buys his ingredients so that you'll be able to achieve the authentic Southern taste that he serves at his Husk or McCrady restaurant. That's a good point particularly for those who plan their meal ahead of time. If Southern meals best define your comfort food, then by all means grab Heritage.
With this list of the Best Cookbooks for 2014, feel free to pick a few items and surprise your family and friends with your newly discovered home cooked meals. Not only you'll be saving money on delivery and take away meals but also your waistline now that you're in control of your food intake. Have fun in the kitchen this 2015!