As the fall season comes round, it would be nice to spend lazy afternoons cozying up by the window with a good book. To make the whole experience a lot more enjoyable, the book on your hands should be one that is worth your time. Here are some good picks for must-read books for fall.
Dance upon the Air (Three Sisters Island Trilogy) by Nora Roberts
Written by one of New York Times' best selling novels, Nora Roberts once again puts her great storytelling skills into action. Dance upon the Air is the first book of a trilogy that revolves around a character named Nell Channing. In search of refuge from an abusive husband, she moves to the Three Sisters island to start life anew. She soon falls for the island sheriff but struggles hard to fight the feeling and keep her secrets and past life on guard. She also finds out that the island she has come to love is cursed and that it needs the help of the descendants of the Three Sisters, witches who used to live on that island in the 1620's. She and two other women must find a way to save their island and the lives they have built on it.
The Sugar Cookie Sweetheart Swap by Donna Kauffman, Kate Angell, and Kimberly Kincaid
This novel is a collection of three stories of wild romances that somehow came to life because of pastries and treats. One story is about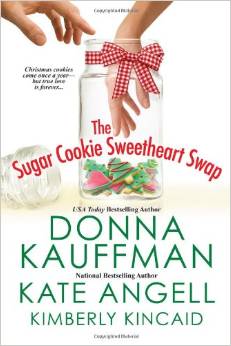 a single food columnist who meets  hunky fireman who came to her rescue when one of her recipes goes up in flames. The second story is about a loveless baker who specializes in anatomically correct gingerbread man cookies. She rescues a man one snowy weather and the rescuer and victim relationship begins to turn into a romantic one as they remain stranded in the bad weather. The third story is about two pastry chefs who go head to head into battle at a bake-off. Will the gorgeous male chef win the female chef's heart as well as the sought-after award and prize money?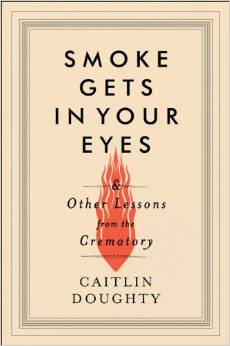 Smoke Gets in Your Eyes: And Other Lessons from the Crematory by Caitlin Doughty
This book's title may seem like something you don't want to talk or read about, but wait until you read the actual book. Caitlin Doughty had a degree in medieval history and decided to enter the world of crematory. In this book, she talks about her transition, her experience, and fascinating facts and thoughts about death and the dead. Based on reviews, this is s surprisingly interesting book that talks about death and corpses in a light and somewhat eye-opening manner that at times could be hilarious. This book is the best of opposite worlds: hilarious and heartbreaking, fascinating and freaky, sharp but moving, and more. The author has successfully transformed such a taboo topic into an engaging one.
Alice + Freda Forever: A Murder in Memphis by Alexis Coe
This book is a tragic-love story based on reliable sources from an untold story from the 1890's. The story revolves around 19-year old Alice Mitchell who disguised as a man to marry the love of her life, Freda Ward. Their same sex love was soon discovered and forbidden. Freda's quick acceptance of the events enrages Alice, causing her to murder her ex-wife. The story talks about their forbidden love, the trial and prison events, as well as the mysterious deaths that happen around Alice. The book is filled with numerous illustrations of their love letters, maps, newspaper articles, and just about anything that had to do with the story of a love that people in the 1890's had no means and language to acknowledge in their time.
These are just some of the books you may find interesting as you go through the fall season. Do you know of other books that we may find interesting? Let us know by commenting below.
Love cozy evenings with a good book?
Grab a kit and scrap your loveliest place!