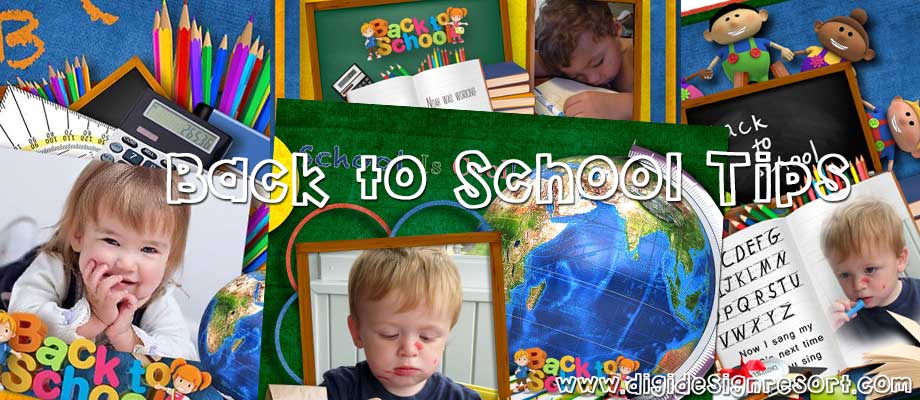 It's time to go back to school and get all of the supplies you will need for the coming school year. It might be tempting to buy clothes for all weather scenarios that might arise during the school year. If you did that, though, it would be a mistake. You'll just end up spending more money. Try these tips to effectively buy back to school clothes for the new school year.
How to Shop for Back to School Clothes
1. Only get one or two special outfits for the first day of school. You don't need a new outfit for each day of school.
2. Make a clothing buying calendar. Figure out what is absolutely necessary for clothing and then read the newspaper and ads in there to figure out what is the best time to buy them. For example sweaters are best purchased after the season because after the season they are cheaper. You can split up your purchases and use the clothes as gifts for birthdays and holidays. This way giving gifts won't stress you and you are not under the pressure that you need a gift right now.
3. Utilize consignment shops for buying and even selling clothing that your children have outgrown.
4. Remember, the kids are going to keep growing. If you buy too long in advance you might end up throwing the clothes away because they don't fit anymore.
5. Swap clothes. If you have friends with kids a little older and a little younger than your own, then work out a clothing swap with them. You can do this at the change of each season even, to keep rotating the clothes out of the house.
6. Wait until after Labor Day to shop. The back to school sales sound great but actually there are more interesting sales coming up around Labor Day. However, you can buy school supplies for the back to school sales.
7. Buy clothes that can be worn during many seasons. A nice polo shirt can be worn over a long sleeve shirt in the colder months. A summer dress paired with some leggings will get extra wears.
8. Numerous mix and match outfits can take one outfit and turn it into ten different looks. This will ultimately save you money while helping your kids remain in style and fresh. This way you have to buy less clothes but your kids don't have to wear the same clothes every day.
9. Shop those clearance racks. Snatch up that out-of-season sweater in a size up from what your child is currently wearing to make sure you get extra wears out of it.
10. Don't forget about the thrift shops. You can get some nice high end items very cheaply, to help fill in any wardrobe to make it through the entire year in style.
Back to school shopping is often a cause for anxiety and can really break the piggy bank if not done right. But if you plan things out and shop sales and shop the seasons instead of buying all at once, then you will save yourself a lot of headaches and money. Also, don't forget that you can shop online. Sign up for different newsletters so you are informed when a big sale is going on.
Wanna preserve your Back To School Memories?