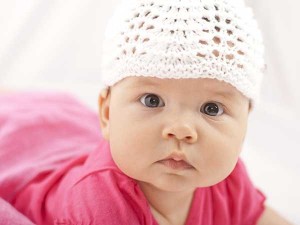 Taking photographs can be quite challenging especially with kids.  It can be very difficult having them hold a pose or to simply look and smile at the camera.  Parents often try to get their kids attention or force them to stay still just to get a single decent photo.  More often than not, kids become more irritable and uninterested.  Here are some things parents could try to get that innocent smile and attention for a frame-worthy photo of their child.
Don't Say "Cheese"
Most people grew up with the line "say cheese!" when taking photos.  While it still works for some, it might be better to opt for something that would encourage more attention and smiles from kids.  Instead of cheese, try other food items like ice cream, candy, pizza, or jellybeans.  Just make sure that the word they have to shout makes the mouth end up in an almost smiling shape.
Have Toys and Treats Handy
Holding up a toy to a child could either get them to smile or cry, so choose your items wisely.  Some kids are scared of dolls and clowns.  Opt for cute and cuddly toys like a light-colored teddy bear or a colorful ball.  Also, to keep them from crying and reaching out to get the toy in your hand, move the toy in your hand or throw and catch it several times to keep their attention aimed at you.
Talk to Them
This can be done before or during the photo shoot.  Ask them about their favorite food, color, or song.  If the child can already talk, let them talk all they want while the camera shoots away, this way, it would be easy to find great shots or to create a photo storyboard.  If the child is unable to talk but could respond, sing their favorite song to make them happy and comfortable.
Act Silly
Even without a camera, a way to make kids smile is to act silly and crazy in front of them.  Mom and dad can do this together.  Dad can be the photographer while mom pretends to hit or trip dad, like a live comedy show for the kids.  This can make ids giggle with delight.  If a parent is doing this alone, pretending to trip, hit your head, or fall on the floor may make the child comfortable enough to flash an elusive smile.
Follow Kids Around During Playtime
One of the best ways to get a photo of a child smiling is by taking photos while they play.  Try not to disturb them or make them feel like they are being stalked.  If the camera permits it, parents should try to take pictures from a distance and let the zoom option do its work.  The child may not be looking straight at the camera, but a sincere smile is guaranteed to happen.
Whatever you do – make sure you scrap some photos after that.
Find great digital scrapbooking kits here