For the past three tutorials on Polka Dot Papers, we've shown you how you can create different types of polka dot patterns using different methods or techniques. As a bonus article, we're going to teach you how to manage and manipulate your pre-made patterns to create a different effect each time you use a pattern.
Just to show you how awesome this is, we'll be using the same pre-made pattern we did in Polka Dot Papers Part 3 as well as the paper from Digital Scrapbooking Kit It's a Wonderful World! Part A+B by Digidesignresort.
Polka Dot Papers Part 4
You can increase each image by clicking on it so you can easily see all settings used.
Are you ready?
Create a new transparent file in Adobe Photoshop. Insert the paper on top of the background layer.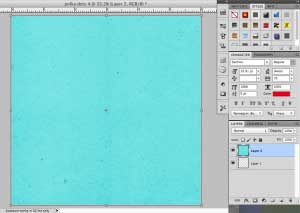 What we want to achieve is the versatility of designing the size and placements of the dots. Most of the time, we really don't know how big or small our dots would look once we pour them out of the Bucket Tool. And once we filled the pattern into the layer, there is no way we can change how it looks.
Going back to the tutorial, instead of simply adding another layer where we will apply the pattern, we're adding a new Fill Layer.
Go to Layer >  New Fill Layer > Pattern
Click OK when the pop up box appears like this one.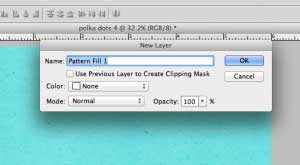 Then, on the Pattern Fill window, Select the Pattern that you would like to use (we're using the white dots with transparent background from Part 3).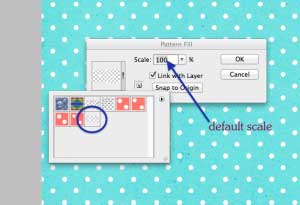 By default the scale is pegged at 100%. You can adjust the size to be bigger to smaller. Move the slider to left (lower value) or right (higher value %).
We've made the dots a bit bigger here.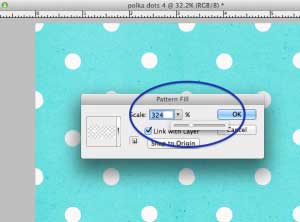 That way, we have covered how to change the size of the dots.
But to make the pattern more customizable, we're going to Rasterize the layer.
On the Layer's Panel, right click on the Layer > Rasterize Layer.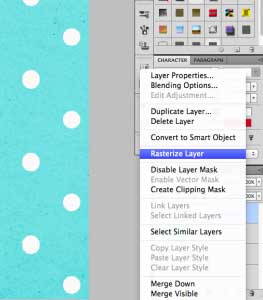 The dots layer can now be moved, re-sized or rotated as we wish.
You can even double click on the Layer and add a Layer Style like Drop Shadow or Glow or Overlay, etc.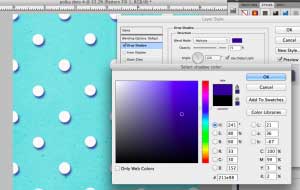 Here's a comparison of the two pages: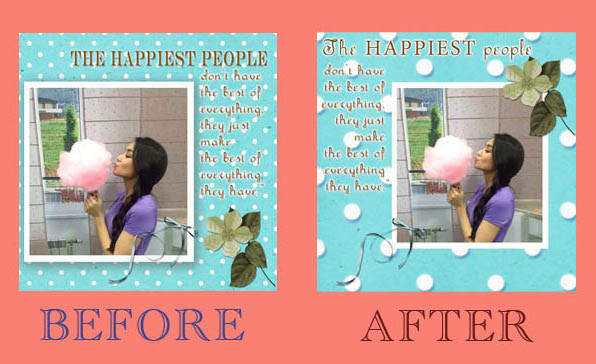 Wow, who would know that you have been using the same pattern all over when you come up with different polka dot papers that definitely look unique every time?
You can find the PDF Document here. Just click on the link and download the Printable to your Computer.