In our Paper Clip tutorial Part 1, we discussed about creating Paper Clips out of the Shape Tools in Adobe Photoshop. This time, we will show you how you can integrate these Paper Clips into the Digital Scrapbook layouts you're making.
What we want to achieve is the effect of a paper held in between the wires of a paper clip to look as realistic as possible. To demonstrate how to do that, we are going to use the same Scrapbook layout we gave as an example in Part 1 which uses the Digital Scrapbooking Kit Hawaiian Party Luau Part A + B (PU/S4H) by Digidesignresort.
Let's start!
Paper Clip
We've opened the Scrapbook Layout in Adobe Photoshop. Notice that the Paper Clip layer has been removed.
You can increase each image by clicking on it so you can easily see all settings used.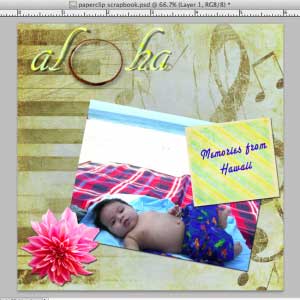 Now, open any transparent Paper Clip that you made. (Last tutorial we used a red clip, but here we'll use a violet one just to provide a variation).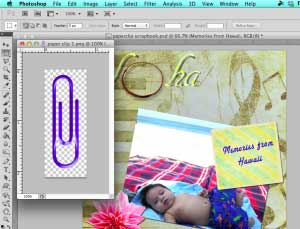 Drag and drop the Paper Clip into the layout.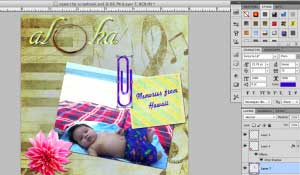 Place the Paper Clip in the specific area where you intend to "clip" it.
TIP: To help you see the details better, just hit the "Z" key and click the mouse on the area to soon in your view.  Rotate and re-size the Clip to position.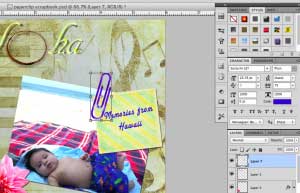 Change the opacity of the Paper Clip to about 50% – 60%.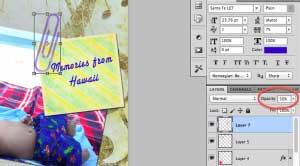 Select the Eraser Tool and choose a small hard brush.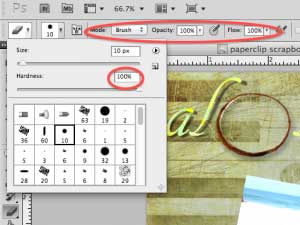 Before doing anything, make sure that you still are at the paper Clip layer.
Using the eraser, work on the part of the Paper Clip where it should be behind the paper. Be careful when you have reached to the point where the Clip and the Paper will meet since you only have to erase the hidden parts.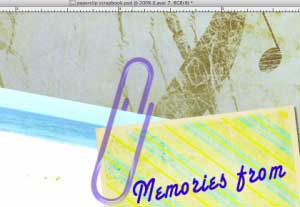 When you're done, put the Opacity back to 100%.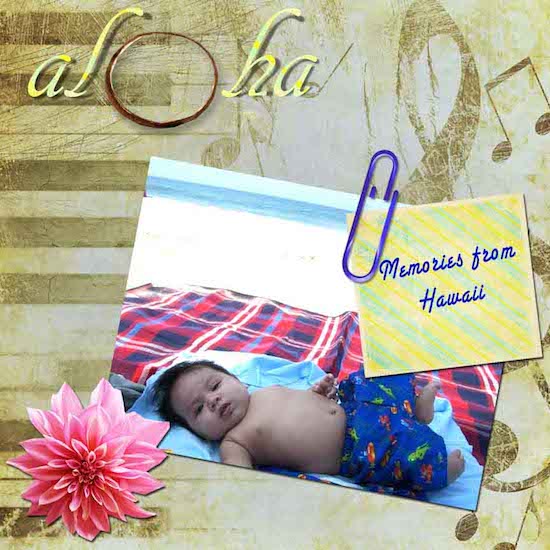 Voila! The Paper Clip now looks like it is actually clipped to the paper, right?
Thank you for staying tuned on our Paper Clip Tutorial Series! Keep coming back for more Digital Scrapbook Layouts tips, tricks and techniques.
You can find the PDF Document here. Just click on the link and download the Printable to your Computer.