Interesting how we can make a lot of digital scrapbook layouts in Adobe Photoshop – enhance photos and even create artworks only to find out that we cannot draw a simple triangle.  So, do you know how to cut out a triangle for your Digital Scrapbook layouts? If you answered no, that does't mean you should be feeling deficient in terms of your Adobe Photoshop skills. Surprisingly, while most users of Photoshop can do even the very complex techniques in their work, some basic tasks like making a triangle or a star can pose as a challenge to these advanced users.
Wait, what? This only means that, even the most technically equipped photoshop user has his own handicap. And so, before you lose interest in this craft, we are showing you a very easy way to cut out a triangle in Adobe Photoshop. All it takes is to follow these easy steps and you can sit pretty the next time you encounter this triangle problem.
Let's get started!
Cut out a Triangle for your Digital Scrapbooking Layout
Open Adobe Photoshop and create a new transparent document. Adjust the size of the document according to how big you would want your triangle. Also, consider the quality or resolution of the triangle you need as it should fit into the scrapbook layout you are going to make.
You can increase each image by clicking on it so you can easily see all settings used.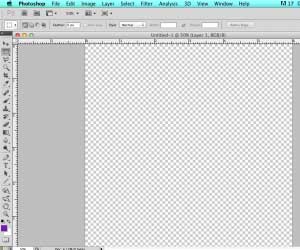 Once the background is ready, we need to add a background paper to this document where we will cut out the triangle. That red coloured paper is from Everlasting Happiness Digital Scrapbooking Kit that we downloaded from digidesignresort shop.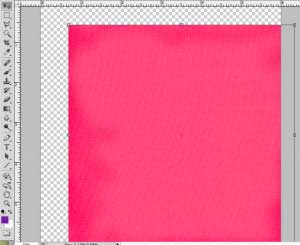 What we need to do now is to draw a triangle before we cut it out. It's just like a real paper cut-out, we need to make an outline to serve as guide when we cut it out with scissors, right?
From the menu, select the Polygonal Lasso Tool. Make sure that the feather is set to 0, otherwise, you'll have a triangle with rounded corners.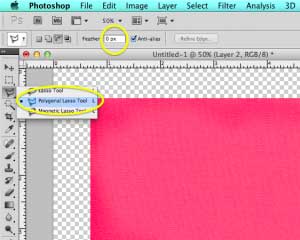 Now, click on the upper left corner of the red paper.  From there, click on the rightmost corner of the paper. And then on the lower left corner. Finally, click back on the upper left corner where we started.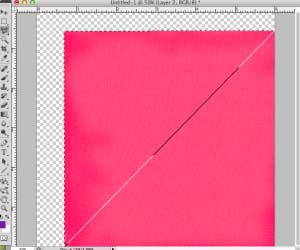 While you see the marching ants forming the triangle, press Command + C (on Mac) or Ctrl + C (on Windows) to copy the triangle.
Paste it on the same document by pressing Command + V (on Mac) or Ctrl + V (on Windows)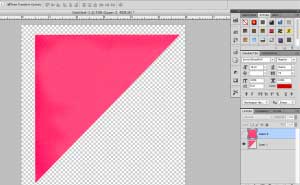 And that's our triangle cut-out. I hid the square layer in the layers panel so that only the triangle will be visible.
Now the triangle can be saved as PNG that you can use  as an element in your projects like this Christmas Greeting Card I made out of Digital Scrapbooking materials, again, from digidesignresort shop's Everlasting Happiness Digital Scrapbooking Kit.
You can find the PDF Document here. Just click on the link and download the Printable to your Computer.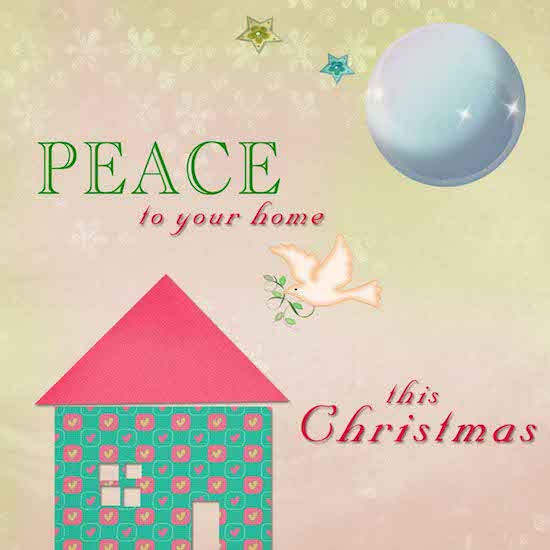 Try it!