There are days when you don't have the time and there are days when you feel like being lazy. For whatever reason you have, there will always be a time when you need to get your digital scrapbook project done completely and fast. If you are the type of scrapbooker who is very particular when it comes to colours and colour schemes, chances are, getting the right colour for your layout eats up a lot of your time. So, if you ever get caught up in a time critical project, this very simple technique will be a lot of help for you.
I am talking about the colour chooser tool or the more commonly called Eyedropper Tool in Adobe Photoshop. The Eyedropper is basically a tool for picking up colors from other images or objects. It allows the user to point to a specific area and acquire its exact shade of colour to be used as either foreground or background colour in a file in Adobe Photoshop. By mastering this technique, you can change colors more easily and conveniently.
While using the Eyedropper tool is pretty easy, most Adobe Photoshop users, especially newbies, are not aware of how to properly manipulate it. If you have been using Adobe Photoshop's earlier versions, you'll find that it is quite difficult to use the Eyedropper Tool in CS5 version. But don't worry about that, we will show you how simple it takes to pick up colors from everywhere in Adobe Photoshop CS5 so that you will be able to use it in your digital scrapbook layouts from now on.
Here's a walkthrough of the Eyedropper Tool in CS5, to do color picking from everywhere!
Open Adobe Photoshop CS5 and create a new file. Make your file transparent.
You can increase each image by clicking on it so you can easily see all settings used.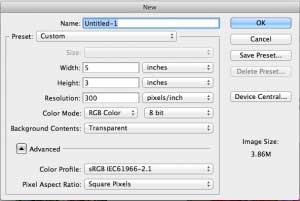 You will notice that I have also my opened browser behind the new file.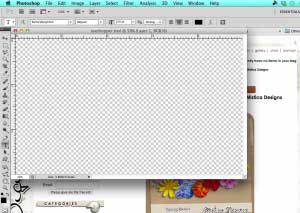 But first things first – let's get acquainted with the Eyedropper Tool. You can find it on the toolbar menu, it's the icon that looks like a medicine dropper.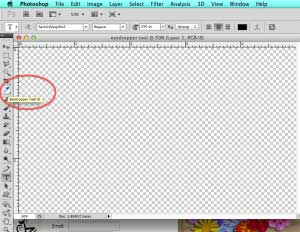 It is recommended that you reset the settings to default colours ( i.e., black foreground, white background) before doing anything, so hit the D button on your keyboard.

Let's try that Eyedropper Tool! Open any graphic file you have there. For this demonstration, I got this dainty flower from It's a Fun House Digital Scrapbooking Kit downloaded from Digidesignresort shop.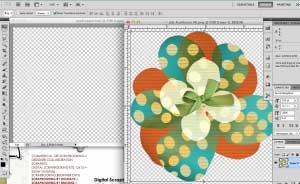 Click on the Eyedropper tool from the toolbar.  You may change the sample size or coverage of the eyedropper in the options bar. The rule here is that the smaller the pixel, the more precise the eyedropper reads of a smaller area.
Notice that your cursor changed into a small dropper? Try to move it around the image you just opened. Your cursor is still looking the same, right?
Now, let's do that again. But this time, double click on the image and hold the left clicker (if you're using a mouse) or keep your finger on the trackpad (if using a trackpad). See that circle with colours that changes as you move around the pointer?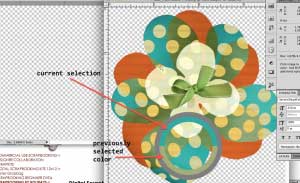 The semi-circle at the bottom indicated previously selected colour while the one on top is the current selection. By default, any colour that you choose will be assigned as your background colour. Select the blank file then go to Edit > Fill > then choose Use Background Color from the drop down.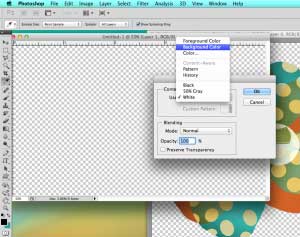 It now looks like this: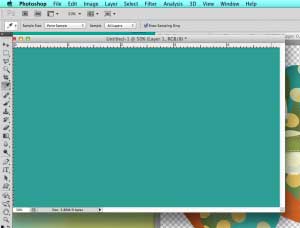 You can also pick colours outside of Photoshop like from a website (that's digidesignresort shop's site by the way) by just holding the clicker and moving around the area. There won't be any circle to show the colour but you'll notice that the indicator of background colour changes as you move. Once you've found the colour you want to pick, release your clicker and do the same thing as filling the background colour.
 Color Picking Bonus Tip
As a bonus tip, if you'd like to use the eyedropper tool for the Foreground color, simply hold down the Option Key (for Mac) or Alt Key (for Windows) while sampling colours.
If in case you'd want to switch the colours of your Foreground and Background colours, just hit the X key on your keyboard and they'll switch colours in an instant.
And that's how you can pick colours from everywhere!
The traditional way of getting the colour values for every colour is certainly how we all got used to and believe is more easier than that of using the Eyedropper. But it is also important that we are able to progress and develop our skills and technique digitally by learning new tricks from time to time. So, paint your layouts well by practising the colour picking technique.
You can find the PDF Document here. Just click on the link and download the Printable to your Computer.