A lot of aspiring photographers already heard of the tip of "following the subject" that they would like to shoot for a photograph. Those who have never heard of it in the past may assume that this means that they have to follow a stranger wherever the person goes but this should not be the case. Remember that this tip means that doing whatever it takes to capture that exact moment wherein the subject's aura will shine through. This can be deliberately done till the very end.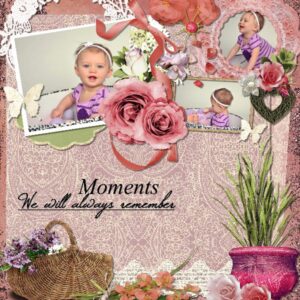 There are times when photographers would have to keep still and continue waiting for that precise moment to take pictures because they know the beauty that can be captured during a certain time. You would have to be close to your subject so that you can see how the person or the item moves or is moved until you see that exact moment when you just have to take a picture.
We have already seen on television that there are times when photographers would wait for that vital moment and at the time when they have finally decided to take a break, the moment happens and they have just missed it. You would not want this to happen to you especially if you would like to take a picture so badly. Remember that it would be a good idea to half press your camera beforehand so that when the exact moment happens, you can take a picture of it immediately and you will not miss it. The moment may not happen again and it is such a shame if you would not be able to capture it.
The main reason why you always have to keep an eye on your subject is because you would like to study how your subject moves and reacts. Through the things that the subject does, you will be able to form a decision on what moment you would like to take a picture of that person or how you are going to time everything so that it will be perfect.
If you have an event to attend, you can always bring your camera because a lot of things are happening during events. You may be able to capture moments that a lot of people would want to remember for years to come. There are instances though when perfect moments can be captured during an ordinary day so you can never tell. You just have to be ready. Of course, do not always expect that you are going to get perfect pictures all the time. There may be instances when the focus will be wrong or the timing is a bit off but these moments can serve as your practice for that important time when you can already show off this skill by practicing this tip as well as other photography tips that you are still learning right now.
Have a look at the picture on the left. This little lady was not positioned in front of the camera. Our Beachbabe stmac more took snapshots here and there and put together an amazing layout. Photography is all about the moment you want to preserve. You can perfectly do it with the Digital scrapbooking Megakit Remember these Moments at the Digidesignesort Shop