After staying a couple of years in the land of traditional scrapbooks you finally said yes to moving to Digital Scrapbookland. Just like any newbies, you might be trying to figure out how to kick-off this new escapade with so much challenge. Don't lose heart when you find yourself like lost in the wilderness 'coz we are here to help you.
Considering the massive amount of information you want to gobble up, we can't blame you if you feel overwhelmed by these instructions, lessons or tutorials that don't seem to end. This makes you more excited to start a project right away, but before you plunge into the deeper know-how and scrapbook mastery phase, why don't you first take a closer look at the fundamental equipment required in making digital scrapbooks.
We've compiled this list of basic tools that you need to embark on the digital scrapbooking journey.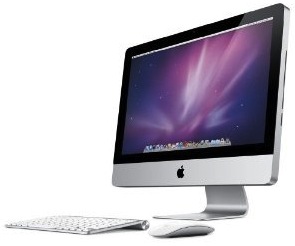 1. Computer - You can say that the computer serves as the universal replacement for the scissors, glues, tapes, and other supplies that you use in making traditional scrapbooks. It doesn't matter what kind, type or brand of computer you have as long as its working.  But since most scrapbooking works entail graphic designing, the faster your computer is the better. Another thing, if you've got a big monitor, consider yourself lucky.
Computers would not suffice to perform the complete job of scrapbooking without  the right software to back you up. Digital scrapbooking software are a plenty, some suggestions would be Memory Mixer, FotoFusion, Art Explosion Scrapbook Factory Deluxe, Hallmark Scrapbook Studio including MyMemories Suite which we have personally tried and still use. Learn more about scrapbooking software here.
Other relative software that could come in handy are Adobe Photoshop, Corel Draw/PhotoPaint, Adobe Fireworks, Inkscape, Google SketchUp, iStudio, Adobe InDesign and Microsoft Visio. Actually, there are so much more applications (paid and free) that you can find, download and buy depending on how you plan to work on each project.
If you need a new computer check out Amazon here.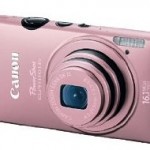 2. Digital Camera - Most of your scrapbooks external contents would be coming from your digital camera. There really are no clear-cut specs for your cameras, it can be a point and shoot or a DSLR.
If you are planning to buy a DSLR, reading this post might help you decide on what camera to get.
Check out the Canon PowerShort ELPH 110 here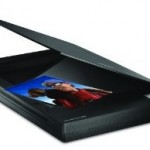 3. Scanner - Don't limit your contents to photos or images. Some memorabilia or tokens are worth including in your project. Try to inject close to reality representation of objects that are of value to your theme by capturing them with your scanner. Scanners can be used for old photographs, greeting cards, brochures, letters, even small objects!
Check out the Epson V30 Photo Scanner here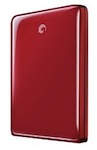 4. External Hard Drive - Sooner or later as you go along doing projects, you'll realize that you have already accumulated a lot of files. In that case we recommend that you invest in an external hard drive. You can organize and keep your photos, documents, videos, music,  digital elements, finished projects, etc. in just one place. Also, your computer's internal hard disk is vulnerable to damages caused by viruses, power fluctuations or wear and tear, this makes your external storage a more convenient and reliable equipment.
Check out the Seagate Goflex 500GB here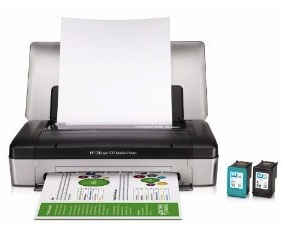 5. Printer - While a printer is just an optional tool, it sometimes pays to have one in instances when you need to show or share your scrapbook to someone who doesn't have a computer to view its digital version.  Some digital scrapbookers also use printers to convert their digital albums into a hardbound or coffee table book-like album. A printed album can be given as a gift and likewise serve as an interesting conversation piece in the living room. In addition, digital scrapbooking software can also be used to make greeting cards, postcards, bookmarks, posters, picture frames and others which will all make use of a printer.
Check out the HP Officejet 100 Mobile Printer here
So, for all those who have just began to get into digital scrapbooking, always remember to start with essential equipment first. Don't worry about not having this or that, what really counts is the love and effort you put into each project you make.