Throw in something extra special on your scrapbooks by adding amazing photographs that you have taken yourself with special camera lenses. As digital scrapbooking became synonymous with digital images, some scrapbookers would hunt or grab pictures online that do not belong to them or are copyright protected. Your scrapbook may look great with those photos, but would you be proud to show it to the world knowing that you don't own its contents?
One way to start producing your remarkable photo library is to invest in a DSLR or a Digital Single Lens Reflex (SLR) camera. This type of camera is very versatile which gives users the joy and freedom to change lenses for capturing images in various conditions and lightings. There are plenty of lenses for every camera, in this list we tried to listen to photographers and scrapbookers on what they recommend based on personal experience. When you hear photography enthusiasts speak in "mm", they refer to Focal length or the over-all coverage of a photo and we'll be discussing more of those below. We've compiled a collection of "Best Lenses" from different sources like blogs, forum, articles and reviews and here are the world-beaters:
Standard Camera Lenses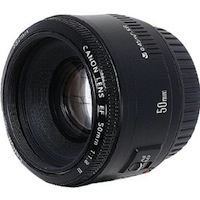 The most basic lens you'll ever need for scrapbooking is the Normal or Standard lens which is generally 50mm. This type of lens depicts the closest of the how the human eye views the world. You need not spare a lot of cash for this lens and sometimes, if you're lucky enough, they come in free when you purchase a Digital SLR set. But just in case you are to buy one, check this out:
Telephoto/Portrait Camera Lenses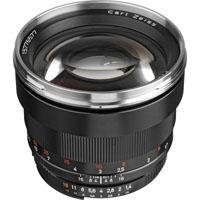 Scrapbooks are full of pictures of people or what are technically called portraits. For taking portraits, the focal length recommended are within the range of 70mm to 135mm. When you are shopping for one, you will sometimes see these lenses being referred to as "telephotos" on the label. The reason for the said focal length range (70mm to 135) is that because a photographer need not be that close to his subject in order to get a proportionate perspective such that an unusually big nose or too wide eyes are just some common flaws when a wrong lens has been used.
That said, you need a telephoto lens to capture more detailed and flattering portraits that you can use for scrapbooks. The best lens for this job is Carl Zeiss 85mm f/1.4 Planar T*. This lens is available for most popular brands like:
Wide Camera Lenses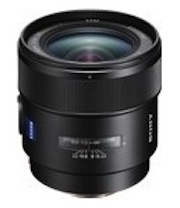 If you need to fit more angle into your photo like when you are taking pictures of group of people, landscapes or huge buildings, a wide angle lens is a necessity. You can usually find wide angle lenses in 24mm, 28mm and 35mm. Ultra-wide angle lenses or those less than 20mm are also available in the camera shops. There is an ongoing debate among photographers as to which is better than 24mm or 28mm wide angle lens. Ultimately, your decision should be based on your photography experience.
Fisheye Camera Lenses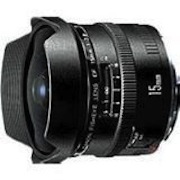 A special type of an Ultra-wide angle lens is the fisheye lens. It creates a distorted effect on the image that results to a curved representation of the scene. All the four sides of the frame tend to appear farther than the center. So, why would you need this lens? Fisheye lenses are considered lenses for creativity which if applied correctly can produce fun and unique photos that can be useful when covering events, parties, outdoor scenes, and a lot more. These photos will surely make your scrapbook come alive!
Get your Canon Fisheye Lens here
Get your Nikon Fisheye Lens here
Get your Sony Fisheye Lens here
Macro Camera Lenses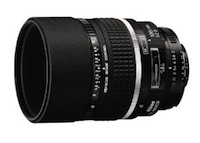 We cannot imagine making a scrapbook without having those close-up photos. Similarly, close-up photography is never complete without a macro lens. This type of lens is especially designed for taking sharp details of your subject. A macro lens can be used for practically every scene but it serves you best when you have minute or small subjects. The popular macro lenses are those that have focal lengths of 50mm, 100mm, and 180mm.
Basically, you can refer to this rule when you are considering getting a macro lens:
50mm – short focal lens – cheap and light but you need to move at a closer distance to your subject.
100mm – intermediate focal lens – is the middle ground between the short and long
150mm – long focal lens – costly and heavy and can be used even when you are afar from your subject.
Here are some examples of popular intermediate micro lens:
There are more other possibilities for lenses to be used on your camera but when buying new lenses, it's always best to consider its use, weight, size, quality and your budget. You can buy one lens at a time, just make a list of your own must-have according to your scrapbooking requirements.