In this digital scrapbooking tutorial you learn how to add a Frame and a Text inside a Photo. Aside from watching the video, follow along this step-by-step written tutorial to discover a little deviation from the usual types of picture frames and learn how you can add a little sizzle to your photos. This digital scrapbooking tutorial can be helpful for a variety of items. You can add a little twist to the frames that you use for your photos. Aside from that, you can add a caption within the picture itself. Isn't that savvy? You can easily do this tutorial by using Photoshop or Photoshop elements or any graphic editing programs. If you don't have Photoshop or Photoshop Elements you can download a free 30-days-trial from the Adobe homepage. Enjoy watching this helpful tip

Digital Scrapbooking Tutorial – Add a Frame and a Text to the Inside of a Photo
Here's a how-to on adding a frame and a text to the inside of a photo:
Choose any photo that you would like to use and open it in Photoshop. Once it's open, right click the preview image from the Layers palette and select Layer from Background .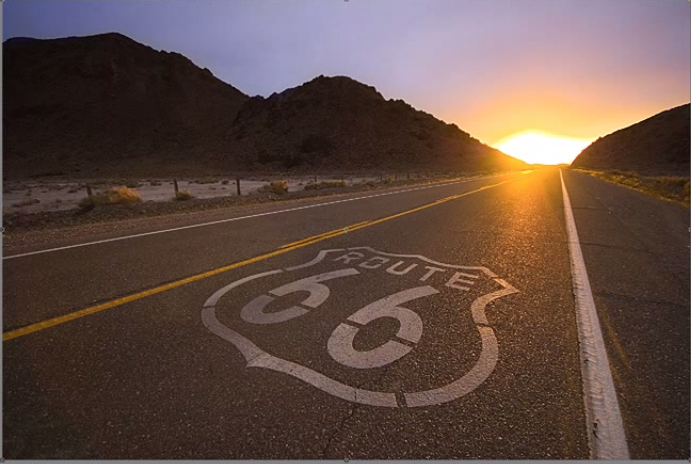 Next, we have to make sure that our rulers are enabled by clicking on VIEW and check RULERS.
Now that the rulers are enabled we are going to drag horizontal lines for the top and the bottom sides of the image, from the upper ruler and

vertical lines

for the left and the right sides of the image, from the left ruler.
Make sure that the four guide lines are of the same distance on all sides.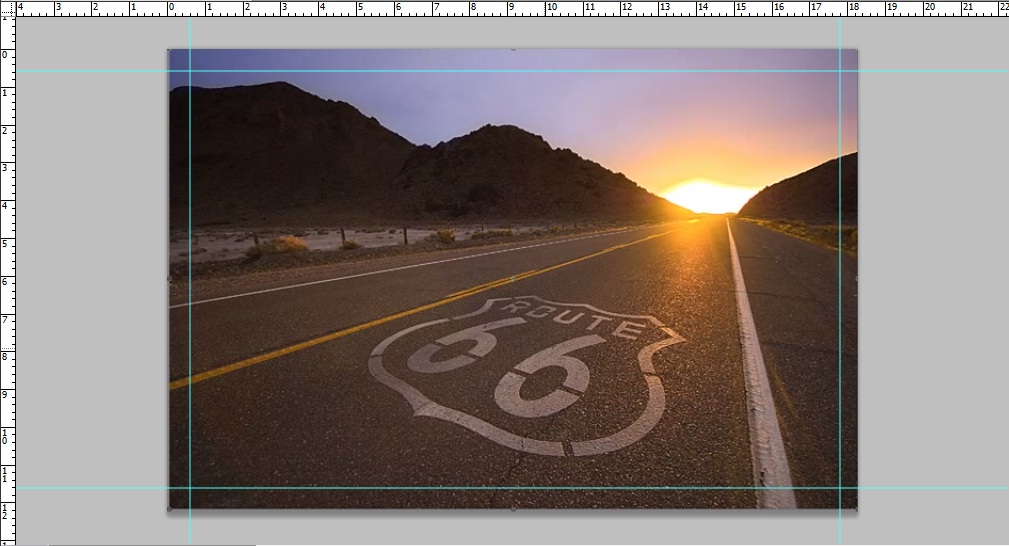 Create a new layer from the layer palette then click on the rounded rectangle tool. Once done, go to

Radius

from the Options Toolbar and input a radius from 50 to 60 px. You can choose any color you want for the frame.

Go back to the picture and drag from top left to the bottom right and make sure that the rectangle fits the shape created by the four ruler lines.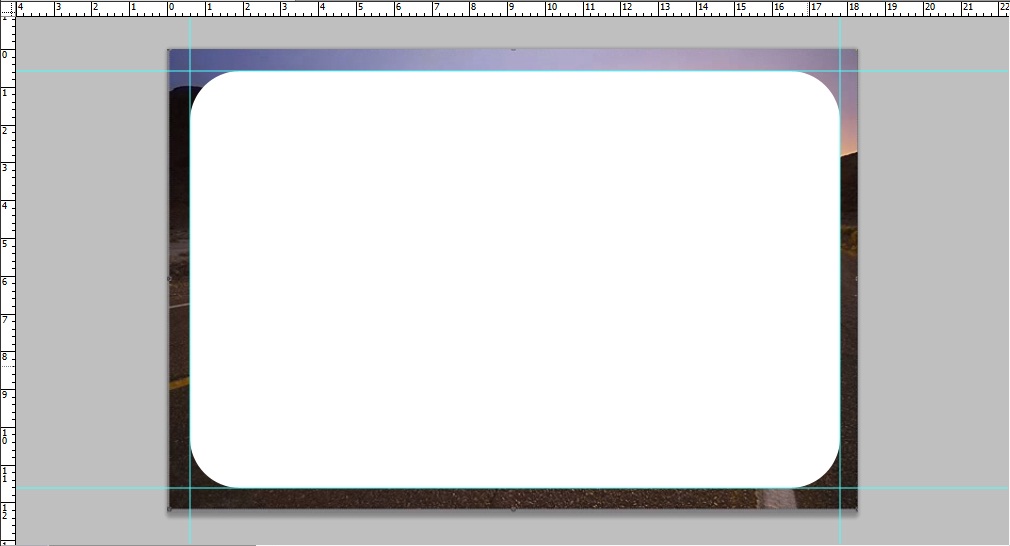 Now, we hover over the layer with the rounded rectangle shape and press command then left click to select it. Turn off that layer and create a new layer.

Let us now work on the new layer. We click on EDIT>>Stroke outline selection and choose the width of the outline. Press command D to desselect.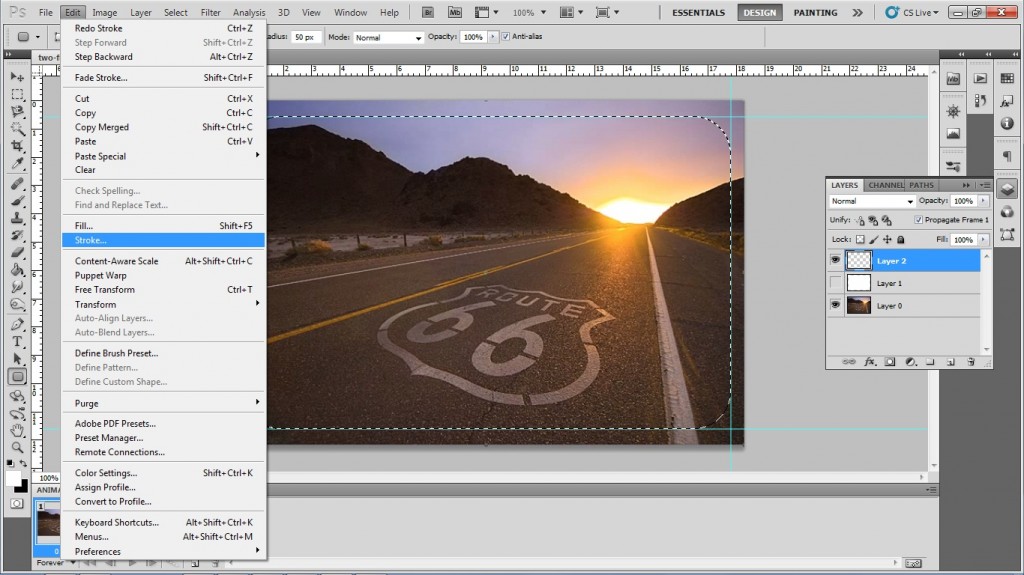 To add the text, we have to create a new layer and choose the horizontal type tool.
Click and type away the text you want to add, then choose what font size and font type you want to use.
Move the text to where you want it to be and make sure it intersects with the frame.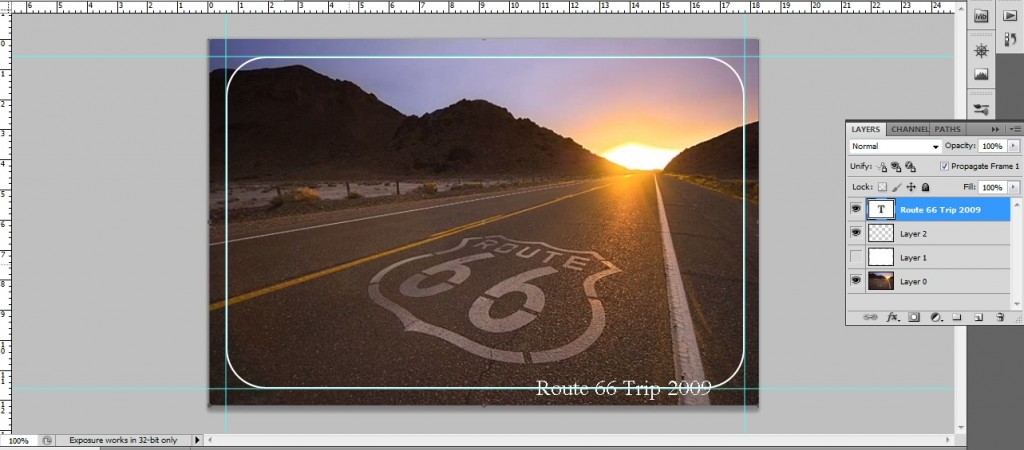 Next we use the rectangular marquee tool and make a rectangle selection around the text, then go back to the layer where we created the frame and press delete. Press command D again to remove the selection.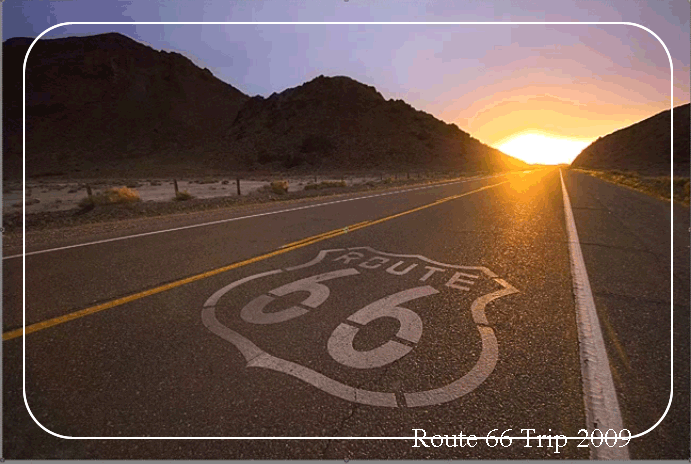 Finally, all we need to do is remove the ruler from the picture. Using the move tool we are going to remove the lines by dragging the lines away from the picture.
And, Voila! We're done.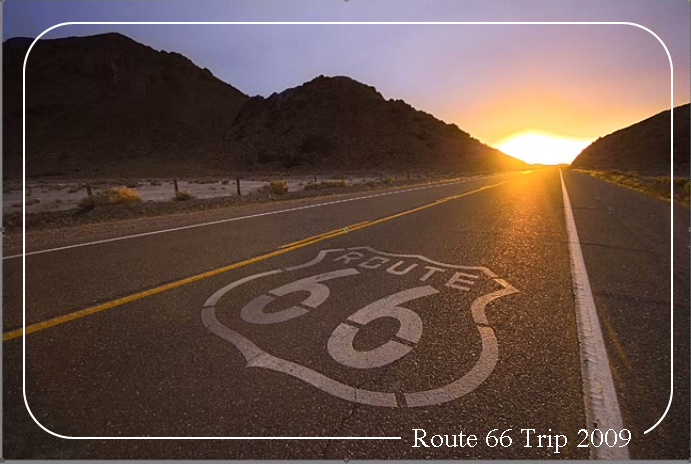 Check out our website for more tutorials.