Once you download your kits from the store (learn here how you do that) you find some ZIP files in your download folder. Depending on your settings the folder is called Download under Windows 7 as well as in Mac OS. If you have chosen another folder the ZIP file will be in that folder.
We pack our kits in ZIPS – you will never receive another file. Once downloaded you need to double click on the ZIP file and it will extract. Windows 7 as well as Mac OS have this function included. If the ZIP file does not unzip for you, you might want to try another extraction program such as 7Zip or iZarc you can download for free on the web.
This is how a ZIP file looks like: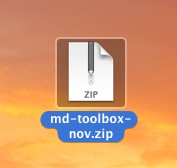 Here is the extracted ZIP file: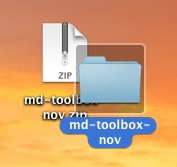 After you've extracted the file you find JPGs and PNGs in the folder. Each computer can read this formats. Now you need a graphic program such as Photoshop (any version is fine), Photoshop Elements, Gimp or a special scrapbooking program such as Scrapbookmax (for Windows) or iScrapbook (for Mac).
Please note: If you download ZIP files with Safari (the browser in your Mac OS) they might already be in extracted format in your download folder – depending on your settings.
Here is what you find after extraction in your folder: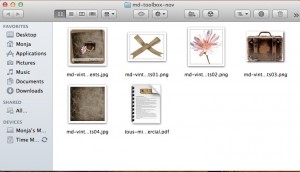 Sometimes you get an error message when extracting a file. This can have two reasons:
1. While downloading the file your Internet connection broke for a second – most probably you did not even recognize it.
2. The upload of the ZIP file to our server failed.
Please first try to download the file again. If that doesn't help please contact us