Sometimes our Internet connection isn't fast enough to download all the goodies properly. Or you just like to have a backup from your digital scrapbooking kits on a beautiful DVD. Another scenario would be to give someone a beautiful present – well, no problem either.
So how do you order your kits on a DVD and what does it cost?
The good news is that the DVD, burning your individual chosen files, handling and shipping costs you just 10$ for a backup DVD and 15$ for a personalized DVD (you choose the text) – no matter where you are in the world. We ship worldwide. Please note: the shipping company does not offer an insurance. So if you prefer save shipping send an email to info@digidesignresort.com and I'll find out for you what it will cost to your country.
The first step is to log into the store, add all kits you want into your shopping cart, and also add "Your order on DVD" (for non-personalized order) or "Personal Gift for family and friends" – then I know you want me to burn your files.
Your order on DVD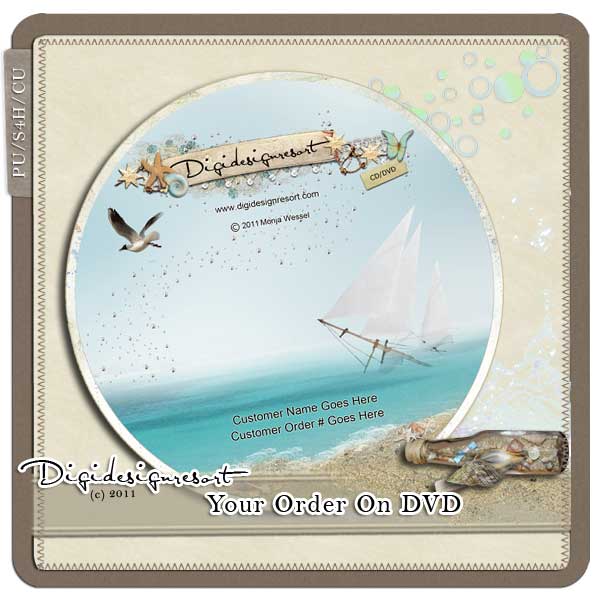 Personal Gift for family and friends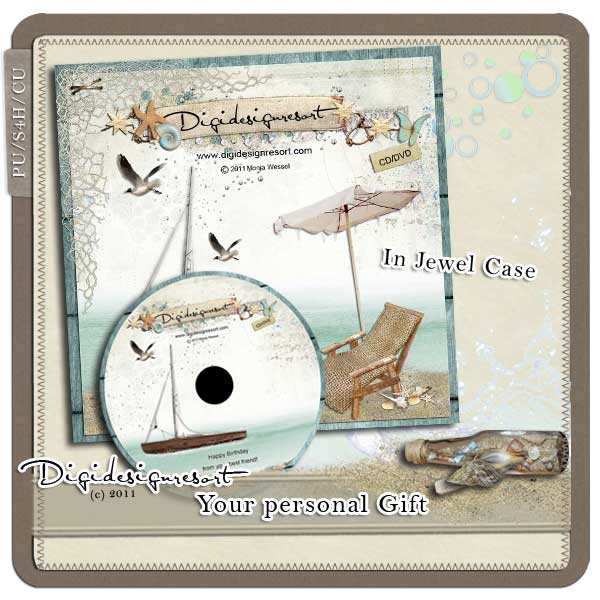 If you choose "Personal Gift for Family and Friends" please put into the comment section before you checkout what text you want us to write on the DVD before it is printed.