Missed newsletter freebies? We collect them all in our Happy Hour Club and YOU can download them for a small bandwidth fee. 
1. Register at our forum here.
2. Confirm your registration – you get an email with a link you need to confirm.
3. Now click here, and scroll down to find the drop down menu for the Happy Hour Club (when you click on the picture it will be bigger).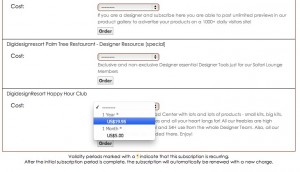 4. Click "Order" and order with Paypal

Have fun!