Do you like to show your digital scrapbooking layouts in the galleries? Before you can do so you need to resize them for web because usually layouts are about 12×12 inch and therefore much too large to upload them to the galleries. In this digital scrapbooking tutorial I show you how to save your layouts for web. I created this tutorial in Photoshop but you can easily adapt this to other graphic editing programs, e.g. Photoshop Elements, Paint Shop Pro, and the free Gimp.
Digital Scrapbooking Tutorial "Resize Layouts for Web to upload to Galleries" in simple Steps
Please watch the video first because this step-by-step pictures are just an aid to memory.
 You can increase each image by clicking on it so you can easily see all settings used.
1.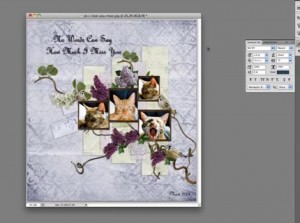 2.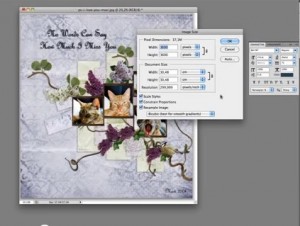 3.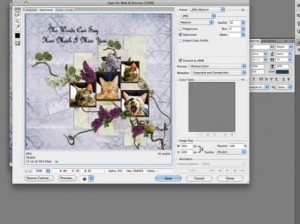 4.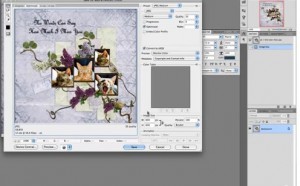 You can find the PDF Document here. Just click on the link and download the Printable to your Computer.
Want more digital scrapbooking tutorials?